Penny Flowers Hypnotherapy Services, Bishops Stortford
TAKE CONTROL OF ANXIETY WITH HYPNOTHERAPY
Hypnotherapy for anxiety
What is anxiety?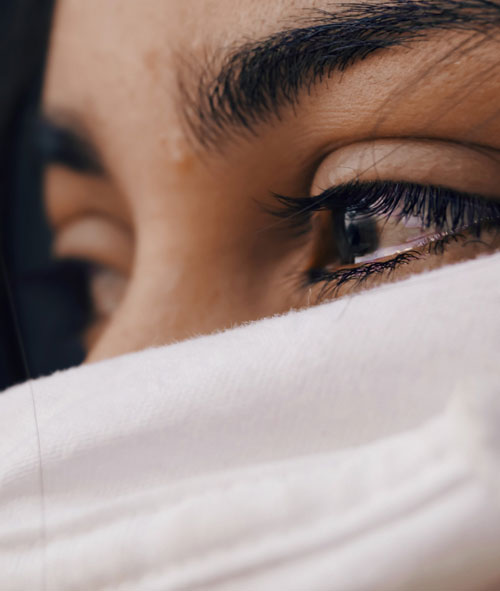 I think we have all felt anxiety at some point in our lives. That feeling in the pit of your stomach, when you know you have to do something you are not totally comfortable with, or something new, and your stomach is flipping over and over. You may feel a little sick, unable to relax, panicky, tense, and tearful. These are all common symptoms of anxiety. Some anxiety is completely normal in everyday life, however when it begins to take over hindering you from living the way you want to, it needs to be addressed. If you start to feel symptoms of anxiety during everyday activities, such as going to the shops, meeting friends for lunch, answering the phone at home or work, talking to people when out and about, or maybe you have started avoiding going out with friends and other social activities, such as going to the gym. If you're noticing these symptoms are becoming more and more common place in your everyday life, in such a way that they are hindering your quality of life then you may need some extra help to deal with your anxiety.
How can hypnotherapy help?
Hypnotherapy allows you to explore issues in your mind that may be causing you distress on a day-to-day basis without you even realising it. During hypnosis, you will become relaxed and open to exploring what is going on inside your head. During the hypnotherapy sessions a range of issues, that are personal to you, will be explored and you will be encouraged to face head on any issues that are triggering anxiety. You will be able to face them in a state of calm and learn ways of dealing deal with your issues without fear. While under hypnosis you will be in a heightened state of awareness, sometimes called a trance. Once in a hypnotic state you will learn how to deal with traumas or issues that are triggering your anxiety, even if you are not aware of them on a day-to-day basis. Hypnotherapy can help you to change your perception of certain situations including accepting and processing pain and feelings that are uncomfortable. You will become equipped with the tools needed to deal with anxiety and keep it at bay.
How long will it take to ease my anxiety?
Everybody is different, and it depends on your personal circumstances and how anxious you are feeling on a day-to-day basis to begin with. You will be able to discuss with Penny, during your free consultation (and as you go through your sessions) how you're feeling and how your anxiety affects your life. Penny will then be able to work with you to ease your symptoms of anxiety and get your life back on track. Penny will tell you how many sessions she recommends to ease your anxiety. Once you are coming to the end of your sessions, you can always discuss with Penny if you feel like you need just a little bit more time with her.
As a general guide you may need between 2 and 6 hypnotherapy sessions, dependent on your personal circumstances. 
What if it comes back?
Using hypnotherapy to deal with anxiety is totally different to taking a pill or a bottle of medicine. The hypnotherapy techniques that penny will be using will help you to understand how to deal with the feelings that trigger your anxiety setting you up with a solution for life. It's not something that will just come back because you will be equipped with the necessary mindset and skills to deal with any anxious feelings that crop up leaving you free to enjoy your life.
I want to find out more
That's great, if you'd like to find out more about how hypnotherapy can help your anxiety, why not book a free 30-minute consultation with Penny now. She can discuss how you're feeling and tell you a little bit more about how she can help.
Once you have paid for your session or package, please email or call Penny to arrange a time and date to suit you.